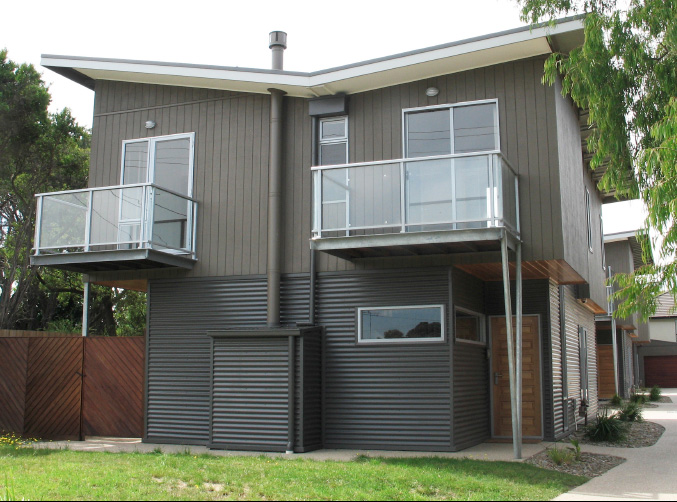 Rye Townhouses
On a fabulous tea treed site in Rye, CPPD designed three units for the 'sea change' market.
Each has 3 bedrooms, a double garage spacious open plan living with a sunny northern aspect. The aesthetic recalls the 1950s beach house and incorporates nautical references to portholes, anchor chains, funnels and guardrails.
Materials: corrugated Colorbond, ecoply plywood cladding.
Other features: passive solar design, solar hot water system, rainwater tanks, concrete slab thermal mass.