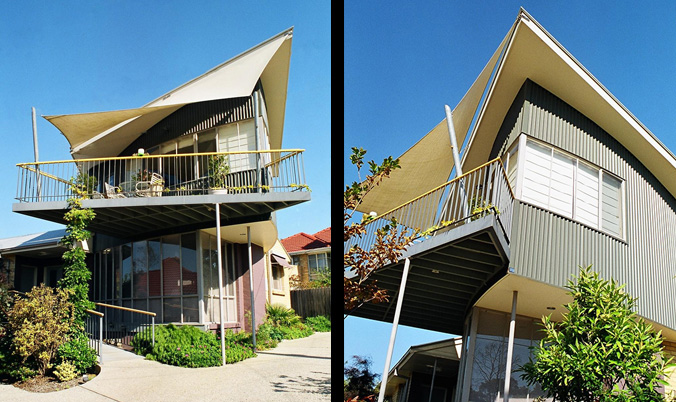 Waverley Beach House
This project is a renovation of a 1960s cream brick veneer dwelling. The design responds to the clients brief to provide a 'beach house in the suburbs'.
The site is on a rise in a suburban street, and the new first floor master bedroom suite and deck has superb views to the Dandenong ranges.
Unique for being out front and proud, rather than the ubiquitous rear extension, this house makes a delightful contribution to the streetscape.
Materials: Colorbond spandeck.
Sustainable features: gas boosted solar hot water, rainwater tanks.